Italian Experience
The unique and authentic experiences to visit the Italy
Italia Exp presents you with the best offers to discover the best of Italy, the territories to discover, the most fascinating places to visit and the most authentic experiences to live.
Experience is the new frontier of tourism that is revolutionizing the idea of ​​travel, transforming a holiday into an experience.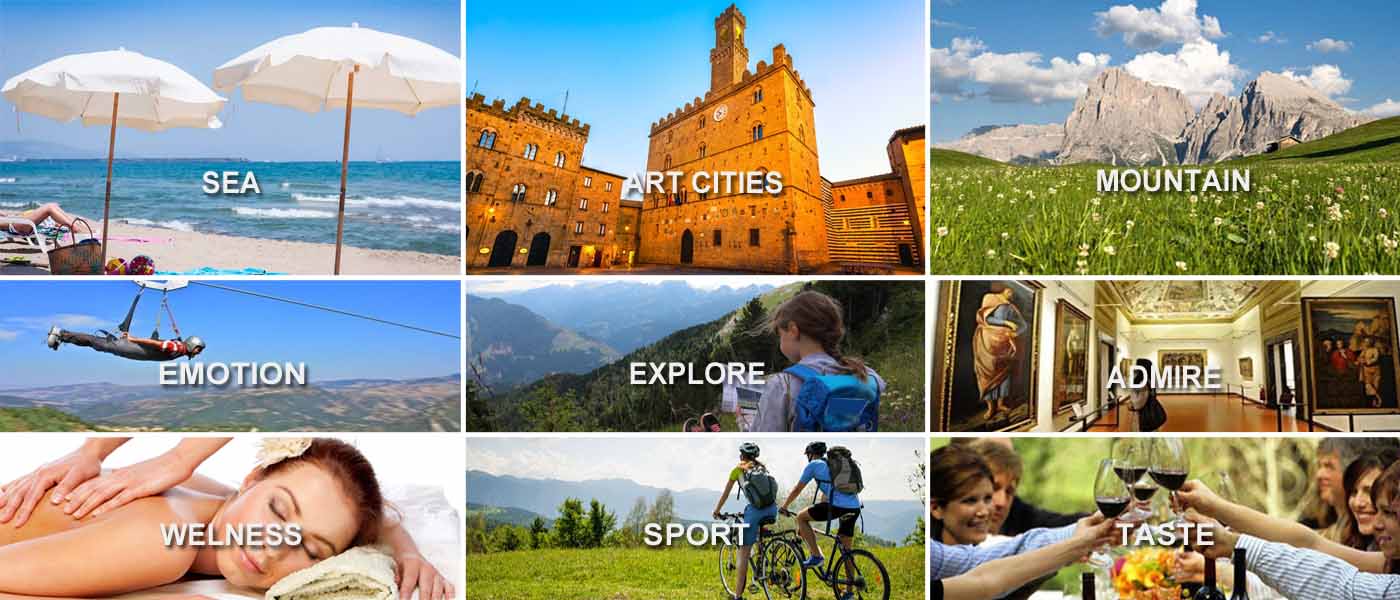 The growing desire of tourists is to experience a destination through direct experience with its territory and its inhabitants. No longer being a simple visitor, but immersing yourself in the local reality and becoming the protagonist of unique and authentic experiences. So no longer just places to visit but above all things to do, experiences to live in close contact with local realities.
Italia Exp offers tourist experiences to experience Italy at 360 °, its dolce vita, the wonders of its artistic and cultural heritage, nature, the mountains, the landscapes, the sea and the Mediterranean atmospheres, the food and wine tradition, but also contemporary excellence in fashion, design and craftsmanship. A fascinating country that never ceases to amaze.
Thanks to Italia Exp, tourists can live new experiences and discover new places, but above all they will be able to enjoy firsthand the engaging emotion of Italia Style: admire, discover, know, taste and enjoy the Italy.
We do not offer generic trips, but exciting italian experiences to live that remain in the memories.